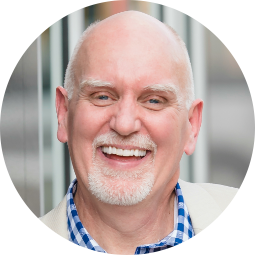 Chester Elton
Helping Leaders Create High Performing "All In" Cultures Author, New York Times bestselling author, Executive Coach,
How do today's best leaders accelerate business results? By engaging their employees to execute on strategy, vision, and values. Chester Elton has spent two decades helping clients engage their employees in organizational strategy, vision and values. In his inspiring and always entertaining talks, Elton provides real solutions for leaders looking to build culture, manage change and drive innovation. His work is supported by research with more than a million working adults across the globe, revealing the proven secrets behind high performance cultures and teams.
Elton is co-founder of The Culture Works, a global training company, and author of multiple award winning, #1 New York Times, USA Today and Wall Street Journal bestsellers, All In, The Carrot Principle and Leading with Gratitude. His books have been translated into 30 languages and have sold more than 1.5 million copies.
He has been called "fascinating" by Fortune and "creative and refreshing" by The New York Times. Elton has appeared on NBC's Today Show, CBS 60 Minutes, and is often quoted in Fast Company, Newsweek and the Wall Street Journal.
In 2020 Global Gurus research organization ranked Chester #4 among the world's top leadership experts and #2 among the world's top organizational culture experts. The Employee Engagement Awards 2020 named him a Top 101 Global Employee Engagement Influencer; and Engagedly named him Top HR Influencer of 2020. He is a member of Marshall Goldsmith's #MG100 Global Coaches, member of the Fast Company Impact Council, and serves as a board member for Camp Corral, a non-profit for the children of wounded and fallen military heroes.
What Motivates Me: Put Your Passions to Work
Novamber 22, 2020
TALK OVERVIEW
Research shows employees who are the most engaged have work that more aligns with what motivates them. Chester Elton helps leaders understand individual and team motivation. He introduces the concept of Job Sculpting: Determining what may be holding employees back from personal growth.
Career development has become the number one reason why people leave an organization.
KEY OUTCOMES
Chester will show managers how to have regular aspirational conversations with their team members to enhance development, productivity and loyalty.
Chester will also help leaders understand the organizational benefits of enhancing a team's motivational mix to enhance inclusion and diversity of thought,
and he will unveil proprietary data on the motivators of various generations, industry and job types.
Recent Clients