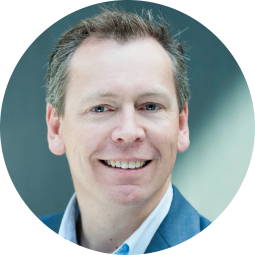 Christian Rangen
Founder & CEO of Engage // Innovate and Strategy Tools

Christian "Chris" Rangen is a strategy & transformation advisor to companies, innovation clusters and governments around the world. His clients span oil & gas, energy, technology, telecom, aviation, mobility, finance, consulting and national governments. He has worked extensively with seafood across the value chain.
His field of expertise span strategy, corporate transformation, entrepreneurship, venture capital and accelerating transformation. He has developed significant methodologies and frameworks within these fields.
Christian Rangen is founder/CEO of Engage // Innovate – a global strategy & innovation consulting company and Strategy Tools – the modern strategist's platform.
He is also faculty at five business schools, teaching strategy, entrepreneurship, energy transformation and more.
His recent publications include the Shifting Energy Arena (2018), Building Switzerland's Innovation Superclusters (2018) and Building Innovation Superclusters (English and Mandarin, 2019), Building the Transformational Company (2020).
Building the Transformational Company
The Future of Strategic Management
December 1, 2020
TALK OVERVIEW
Based on Mr. Christian research and work, Mr. Rangen is now developing an extensive portfolio of solutions; tools, software, reports, learning simulations and upcoming book, on how leaders can innovate for the future.
In this 2-hour Virtual Seminar, Mr. Rangen will share his research and key findings, but most importantly, give you the tools and insights to get started on your Transformation Journey.
You will get an in-depth understanding of how to create successful innovation strategies. Using the well-known "Build-Buy-Partner-Co Invest – Co-Develop Framework", you will learn how innovation is all about strategic leadership – not just creativity and ideas.
KEY OUTCOMES
Participants will take away key insights on why and how executives need to master transformation as a part of their strategy for the future.
Participants will get a combination of case studies, tools and insights they can apply to their own Company.
Get 3 Tools for Transformation
Understand how strategy is changing
Learn how to build your new innovation strategy
Recent Clients