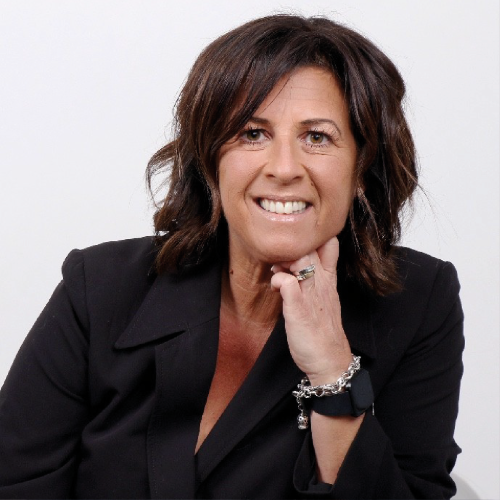 Claudia Lamothe
Founder Evolutionplus
Claudia is rich of her experiences of the last 23+ years as a sales account manager, leader, coach, facilitator, and business owner and of her variety of certifications in: Leadership, Coaching, Resilience, Emotional Intelligence, Change management, Energy management, Conflict resolution, Performance management, Sales, Time management and Customer experience.
Claudia's clients, located throughout North America and Europe, will be the first to tell you how her programs have continually had a measurable and lasting impact on their businesses and, most importantly, their employees.
The clients she works with are companies that aspire to evolve to maintain and grow their market share through the commitment and inspiration of a workforce that is often very diverse, multigenerational, and mobile.
Claudia is known to tactfully "challenge" her clients to examine their belief to create an awakening and to see their situation through a different lens. Which often leads to closing the Knowing-Doing gap.
By keeping it practical and relevant, Claudia facilitates the shift in mindset and behavior that ultimately drives performance and consistency.
THE 7% CLUB: LEADING SELF & OTHERS
TALK OVERVIEW
The 7% Club: Leading Self & Others" workshop is a two-day leadership and change management event that offers practical and relevant learning experiences to drive performance and enhance behavior. It is designed to help leaders improve that ability to engage with their team members and drive better results. Gallup research has shown that high levels of employee engagement are essential for success, and that engaged leaders are a critical component of this engagement.
The workshop aims to help leaders develop the skills they need to become part of the 7% of highly engaging leaders who can inspire their teams to work with passion and feel a profound connection to their company. The workshop will provide interactive and pragmatic learning experiences to help participants discover and apply the best practices of these highly engaging leaders. The workshop emphasizes the importance of leading oneself first and will be useful for leaders at all levels who are committed to improving their leadership skills, coaching others, and driving success through any organizational change or transformation.
Recent Clients