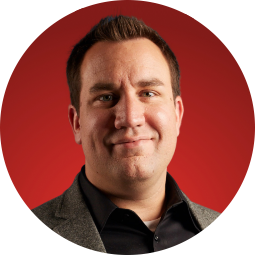 David Burkus
Best-selling Author, Sought After Speaker, Professor
Burkus' award-winning books have been translated into more than a dozen languages, and his TED Talk has been viewed over 2 million times.
A renowned expert, Burkus' writings have appeared in the Wall Street Journal, Harvard Business Review, USA Today, Fast Company, and more. He has been interviewed by NPR, the BBC, CNN, and CBS This Morning. Since 2017, Burkus has been ranked as one of the world's top business thought leaders by Thinkers50.
Associate professor of leadership and innovation at Oral Roberts University where he was recently named one of the nation's "Top 40 Under 40 Professors Who Inspire."
How Great Teams Find A Purpose Worth Fighting For
3 Proven Ways to Talk About Team Purpose That Will Inspire and Align Your People
September 14, 2020
TALK OVERVIEW
In this persuasive and provocative Virtual Seminar, David Burkus, argues that what a team is fighting for is a powerful and potent driver of performance and collaboration, but not just any fight will do. Drawing on decades of social science research and real-life examples from billion-dollar companies, French pirates, Olympic champion curling teams (you read that right), and more, Burkus weaves together a clear picture of how people are inspired, how movements are led, and how organizations win. Audience members will leave with a clear and concise way to frame what purpose they're fighting for and the tools to communicate that purpose to their team.
KEY OUTCOMES
How to distinguish between bland purpose and one worth fighting for.
The three distinct types of "fights" to build a purpose around.
How to build purpose in your company or team culture
Recent Clients