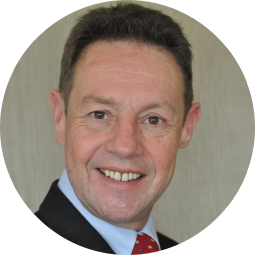 Dr Ian C. Woodward
Professor of Management Practice at INSEAD—the business school for the world
Professor Ian C. Woodward specializes in Leadership and Communication. He lectures in a range of INSEAD programmes and is Director of the Advanced Management Programme as well as Leadership Communication with Impact. He was Co-Program Director for the INSEAD Master of Finance degree. He also lectures and consults in leadership and management practice for high performance, as well as leadership and strategic development in organizations as diverse as financial and professional services, utilities, energy and the public sector. He was guest faculty at leading international business schools including Associate Faculty Director for Columbia Business School's Senior Executive Program.
He is the lead author of the book, "The Phoenix Encounter Method: Lead Like Your Business is on Fire!" to be released in October 2020.  He was also lead author of the book "Exploring Leadership Drivers and Blockers" (Palgrave Macmillan 2019)
Ian brings a unique combination of global business, government, communication and arts experience to executive education. His business career includes Board Directorships, Chief Executive, Senior Executive and Executive Consulting roles in financial and energy sector organisations including: The Australian Gas Light Company; Natural Gas Corporation of New Zealand; the Australian Gas Association; Macquarie Bank; and Asian Development Bank. In government, he was the first Australian to serve on the staff of a US Cabinet Secretary (Minister) as well as being Chief of Staff to an Australian State Premier and Minister. From 2005 to 2010 he was a Commissioner of the Australian Energy Market Commission and the inaugural Chairman of the Asia-Pacific Partnership Energy Regulatory and Market Development Forum. He is currently a Board member of The Gas Company of Hawaii. He is also the Associate Conductor of Singapore's Metropolitan Festival Orchestra.
Developing exceptional communication proficiency in leaders is a particular passion. Ian developed the concept of "communication intelligence" in leadership communication. He designed the Communication Preference Styles Survey (CPSS) as a development tool to assist leaders to become more aware and effective communicators.
The Phoenix Encounter Method
Strategic Thinking to Reimagine Your Organization
September 22, 2020
TALK OVERVIEW
The Phoenix Encounter Method is a new approach to strategic thinking developed by three INSEAD professors and business guru, Ram Charan. The business world is in full-on disruption mode everywhere and needing to consider its future beyond the COVID-19 pandemic.  Only the wisest, most advanced leaders can see their companies through it all. The Phoenix Encounter approach lays out a game-changing method that helps leaders throw themselves into the firestorm of change and turn it to their organization's advantage.
At the heart of their method is a sense of urgency and a willingness to walk through fire; at its soul, the method compels leaders to imagine destroying their current organization and Phoenix-like rise from the ashes.
KEY OUTCOMES
To explain the Phoenix Encounter Method approach to reimagining the future of the organization
To explore the concepts of "leadership altitudes"; "radical ideation"; and "the completely opposite viewpoints debate" – and apply these to creating a wider set of future strategic options
To help shift leadership mindsets to take advantage of disruption as an opportunity for transformation
Recent Clients