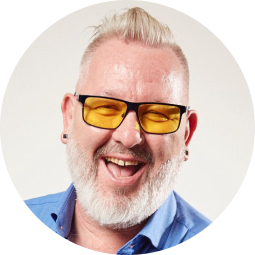 George Muir
Founder and CEO of Udal Cuain AB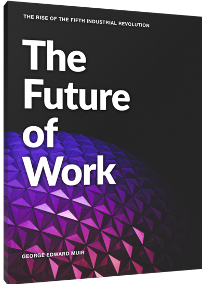 George is a renowned Futurist, responsible for igniting ideas, discussion on the practical applications of the digital revolution of business and how artificial intelligence will impact our professional lives in the future.
George spent over 25 years in various roles at IKEA, with a long career in technology development across IKEA, which included the digitization of IKEA in Sweden and the establishment of Enterprise Architecture.
He also worked in the business development areas around Digital Workplace, Human Resources and Business Processes. George helped establish both the Digital Workplace Group and Make IKEA a Great Workplace as process developer of the 'Visualize the Future Workplace' process..
WHERE IS MY OFFICE?
December 1, 2020
TALK OVERVIEW
Over the last twenty years, there has been a focus on the cost and utilisation of the workplace.
The majority of businesses have had a traditional workplace approach.  Their employees commute to their workplace every working day as they perform their work tasks.
The Multi-Channel workplace was introduced to save on office space and reduce costs by implementing hot-desking and activity-based workplace systems.  As we progressed, the home office and flex workplaces were introduced to enable more workplace channels.
One of the consequences of COVID-19 was the immediate shift from the traditional workplace directly to working from home (WFH).
As we are preparing to return to the office, several issues have been raised around where I shall work? And how will we work?
This virtual case study will describe a global bank needs to reduce its costs enable growth. One of its strategies is to reduce cost by addressing the place of work. The bank could follow rivals by offering "hybrid" working for its some 230,000 employees after the Covid-19 crisis has forced large investment banks to send thousands of staff home. The conclusion of the case study is the need to be able to adapt to a new way of working, OmniWorking ™.
OmniWorking™ is a distributed employee and workplace network, with the employee driving the time, the location and the way they and their teams want to work.
Recent Clients