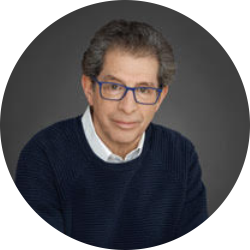 Mark Shekter
Co-founder Think8 Global Institute, Author, Venture Strategis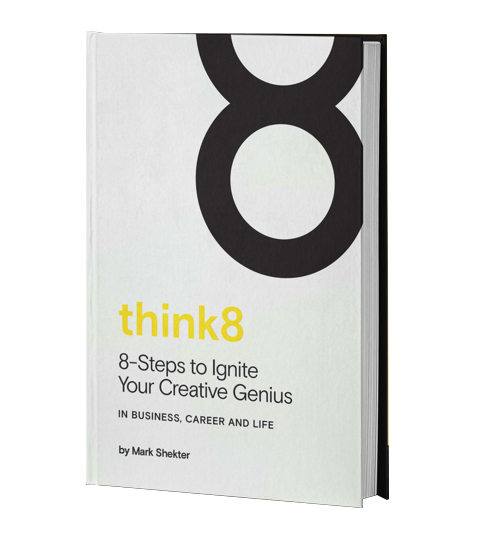 Mark Shekter is recognized as a powerfully original thinker in helping individuals and organizations around the world create meaningful and effective change in the fields of Business, Education, Retail, Technology, Media, Finance, Global Affairs and the Arts.
As Co-founder and CEO of the Think8 Global Institute headquartered in Montreal, Canada, Mark has pioneered an entirely "new think" to ignite collective creativity and focus it towards real and sustainable social, economic and environmental solutions. He has provided his expertise globally to governments, major companies, multi-nationals and not-for-profits generating billions in increased revenue. His innovative methodology has been adopted by university Master's Programs in Management Technology and Entrepreneurship, with thousand around the world trained in this new methodology.
With Mark's background as an internationally acclaimed Hollywood writer-producer, having written for Jim Carrey and Steve Martin, and musical material for Elton John, Ray Charles and others, he brings his unique perspective on the current culture of relentless innovation and market disruption, offering a proven way to boost individual and corporate creativity capacity to be profitable and sustainable.
The New Diagnostic Tool that is Changing Business
October 27, 2020
A multi-national media company had dropped from being in the top 5 in the market to # 16, accompanied by a severe drop in gross revenue – down 30%.  All the standard investigative tools were applied including sophisticated data analytics, but two years of rigorous analysis failed to isolate the major cause of the decline.
Standard analysis revealed that company had geographical silos There was no sharing of knowledge between countries, no real collaboration between units. Each of these silos was in direct competition to win major bonuses.
The company's decline was thought to be just a problem of poor corporate structure. So, it was decided to re-organize the production divisions, mix up the personnel in each region, and have weekly briefings between them to share information and solutions.
Think8 Diagnostic tool delivers a numeric value for how motivated is management and their employees; how committed to the company, and other critical measurements. The company's low numbers revealed the true cause of their poor performance and lack of innovation.
Think8 Program used the diagnosis to revive the heart and soul of the company, and reversed the decline with a new product that generated over $300million in sales in the first 5 days. The company bounced back to # 4 in their market.
Recent Clients