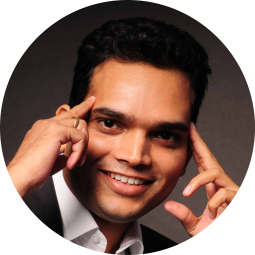 Nishant Kasibhatla
Global Professional Speaker | Guinness Record Holder
Nishant Kasibhatla is a Peak Mental Performance Expert and an author of 6 books. He is a Guinness World Record Holder (2011), a Grand Master of Memory & a Certified Speaking Professional (CSP). He helps executives, managers and leaders to cultivate a High Performance Mindset and boost their focus and productivity.
Singtel, American Express and Petronas are just a few companies that have relied on Nishant's unconventional approach to delivering presentations that are mesmerising, memorable and message-driven.
In the last 23 years, in his speeches and workshops, Nishant has empowered thousands of people in 23 countries across 5 continents, helping them challenge their limiting beliefs and achieve greater heights of effectiveness.
For more than two decades, Nishant's presentations have always fulfilled conference/training objectives for companies like Coca Cola, Singapore Police Force, Ascendas, Changi Airport Group and Glaxo Smith Kline to name a few.
Millions of television viewers have experienced Nishant Kasibhatla on the Discovery Channel, South China Morning Post, Channel News Asia, VTV, Zee TV and Vasantham TV networks.