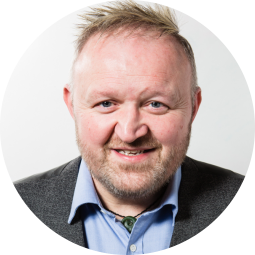 Perry Timms
International CPD accredited & TEDx speaker on HR and the future of work

Perry Timms is the founder and Chief Energy Officer of PTHR - an 8-person global consultancy, setting out to create better business for a better world. Perry is an international and 2x TEDx speaker and award-winning writer on the future of work, HR & learning
Perry's 2017 book Transformational HR was an Amazon.com Top 30 HR seller shortly after its release (and is due for a second edition in 2021), but before that, his second book - The Energised Workplace - is published in August 2020.
Perry's work is influenced by human-centred, design and systems thinking plus agile, inclusive and autonomous ways of working that enhance personal fulfilment and organisation effectiveness.
Perry is Adjunct Professor at Hult International Business School and Ashridge Management School; a visiting fellow at Cranfield School of Management, and Sheffield Hallam University, a is a Fellow of the RSA.
Perry is a proud Chartered member of the CIPD and is a 3x member of HR Magazine's HR Most Influential Thinkers making the top 10 in 2018 & 2019.
The Agile Evolution of HR, OD & Change
Knowledge of how to create an Agile evolution to transformation programmes
November 8, 2020
TALK OVERVIEW
Agile has, for some years, been at the heart of the development of digital technology platforms and tools. It has proven its ability to rapidly, creatively and even inclusively creating solutions, is now crossing into non-digital environments. How does this work and what does it mean to more orthodox work systems? This session will reveal not only how but why this is the evolution needed for our challenging times.
KEY OUTCOMES
Be clear on why Agile has worked so well in digital technology products and platforms
Explore and develop an understanding of how Agile could crossover into non-technology aspects of the world of work
How you can apply Agile techniques to projects, initiatives and transformation programmes via HR, Organisation Development and Change teams
Recent Clients