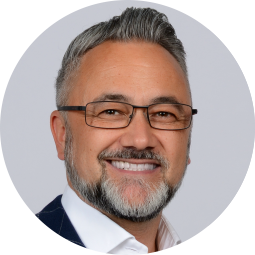 Warren Knight
Top 100 Global Influencer and Top 100 Tech Influencer 2019 and Award-Winning Entrepreneur
Warren Knight is an award-winning keynote speaker a top 100 Global Influencer and top 100 Tech Influencer, he's internationally recognised as a speaker, trainer and coach on Digital Leadership & Digital Transformation, with nearly 15 years digital experience he's an award-winning technology entrepreneur, certified Agile leader and author of Think #Digital First.
Change agent Warren Knight's personal approach to transforming how we view disruptive technology is to empower individuals with positive choices to reach business objectives and as a result builds stronger companies and more engaged communities.
His vision is to, by 2035, help 1,000,000 leaders globally build a workplace based on culture, community, and technology for generation Alpha.
Digital Leadership
for How to create Innovation using digital technology as a Leader
October 6, 2020
TALK OVERVIEW
In this keynote talk you will walk away with a digital leadership strategy to implement into your business!
Designed to help future leaders adapt to the challenges of a fast-paced digital environment. It will arm you with the skills needed to lead and adopt best practices on the use of innovation from within your culture to your customer.
KEY OUTCOMES
Why "digital first" is the future.
Why innovation is driving digital transformation.
Case studies of the winners and losers in 2020
Methodology of how to innovate
How to lead teams remotely as a catalyst leader
How business agility will help you thrive
How to use emerging technology to drive innovation
Recent Clients