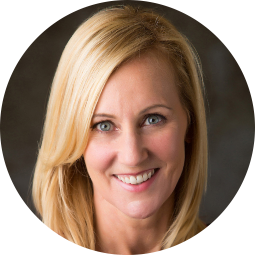 Betsy Myers
Former senior advisor to Barack Obama's Presidential campaign, Leadership Authority, Author
Betsy Myers is currently the Founding Director of the Center for Women
 and Business at Bentley University.
 A leadership expert, author, and advocate, she is also speaking at conferences and workshops around the world on the changing nature of leadership. Her book, Take the Lead: Motivate, Inspire, and Bring Out the Best in Yourself and Everyone Around You, continues to be the basis of her work as her experience spans the corporate, political and high education arena.
As Executive Director of the Center
 for Public Leadership at Harvard's Kennedy School of Government, she focused the center's teaching and research around personal leadership. A senior adviser to two U.S. Presidents, she was most recently the Chief Operating Officer of the Obama Presidential Campaign and Chair of Women for Obama.
During the Clinton Administration, Betsy spent several years at the U.S. Small Business Administration in posts that included Director of the Office of Women's Business Ownership. She then moved to the White House as President Clinton's senior adviser on women's issues and Director of the Office for Women's Initiatives and Outreach.
A Conversation with Betsy Myers:
Leading with the heart and the head in times of crisis
October 27, 2020
TALK OVERVIEW
The world is currently reeling from a series of unprecedented and society-threatening crises.
There are clearly no easy answers. In moments like these, when the choices we make are so impactful, people desperately want to believe that their leaders know what they are doing and that they care. That's why this is the time for the ultimate in leadership.
As Thomas Friedman, The New York Times columnist recently put it — "In a time of crisis, like we are in now, with people feeling frightened and uncertain, leadership doesn't just matter more. It matters exponentially more."
This Virtual Seminar will show the imperative need for integrated head-and-heart leadership right now. Then it will explain the vital dynamics of head-and-heart leadership itself. And, finally, it will highlight case studies that reveal how a handful of head-and-heart leaders around the world are out front–getting results–in this remarkably challenging time.
KEY OUTCOMES
Understand the need for this model of leadership– the integrated leader with head-and-heart leadership
Attendees will leave with awareness of what this model looks like and how they show up in their own leadership and how to adjust
They will leave with examples of successful leaders from across the globe that are using this model and getting results
Recent Clients