Experts of Digital Knowledge Club 2020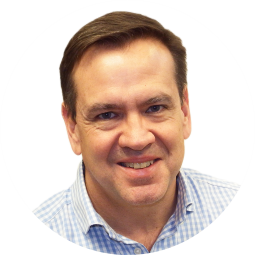 Business improvement expert, Author and consultant
Business improvement expert, Author and consultant
Andy Hanselman helps businesses and their employees create competitive advantages by 'Thinking in 3D'. That means being 'Dramatically and Demonstrably Different' and doing things their competitors aren't doing, or even better, can't do! Being able to help advise and provide useful techniques to businesses, Andy Hanselman methods help to make them stand out from the crowd in today's evermore crowded markets.
Andy has over 28 years experience researching, working with, learning from and speaking about successful winning businesses, their leaders and their people.
This has helped him identify 7 common characteristics in these successful 3D Businesses that help them get ahead, and stay ahead of their competitors.
Think in 3D! The 7 Characteristics of Dramatically and Demonstrably Different Businesses is his latest book and in it he shares what these 3D Businesses have and do.
Andy brings these things to life in his presentations. From high impact keynotes that can 'wow' an audience, to longer in-depth interactive masterclass sessions that provide specific solutions, he offers a refreshing, relevant and challenging approach in today's ever changing, fast moving world.
He has worked with and provided advice to a wide variety of leading organisations from a number of different industries, such as Tommy Hilfiger, Santander, Specsavers, ASDA, TEDx,
NHS, University of Hull and Irwin Mitchell.
Andy is recognized for his engaging, humorous, and down to earth approach. His stimulating, motivational and practical style offers real solutions to today's business problems.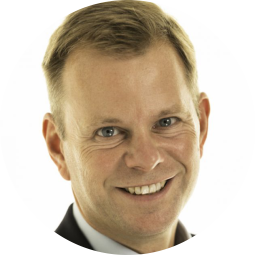 BBC broadcaster, UK's leading communications trainers, The art of handling difficult questions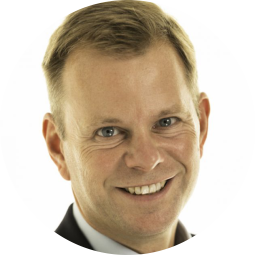 BBC broadcaster, UK's leading communications trainers, The art of handling difficult questions
James Pearce has been a BBC sports correspondent and television presenter for more than 25 years. He was the BBC's Olympics Correspondent for London 2012. Aged just 23 he became the youngest ever regular reporter for BBC One's flagship Six o' Clock News and since then he hardly paused for breath.
He led BBC News' coverage of London 2012 from the start of the bid in 2001 through to the announcement of the winning city in Singapore in 2005 and then on to those memorable Games in 2012. He has reported from ten Olympic Games (5 Summer and 5 Winter), and 4 Football World Cups.
After the 2012 Olympics James left his staff job at the BBC to go freelance and set up his own company. He still works for the BBC, presenting sports bulletins on the BBC News Channel, but much of his time is now devoted to his communications training agency. James is passionate about improving the skills of those appearing in media interviews. His highest profile clients are all the England football teams and the British Olympic and Paralympic teams, but he also works with a number of FTSE 100 executives and staff at NHS England. James delivers a very interactive and engaging conference talk, which outlines some of the key skills that we can all learn to improve our everyday communications in and out of the workplace. As he emphasises, we are all salespeople at times, and we can all learn techniques to improve the way that we communicate. Listen to James' talk, and you will get the inside track on the teaching given to Harry Kane and his fellow England players.
James is also an extremely experienced event host and moderator. He has hosted events all over the world. He is the annual host of SportAccord, which is the world's biggest and highest profile sports conference. The 2018 edition was in Bangkok and in 2019 it took place in the Gold Coast, Australia. James hosts numerous awards evenings and conferences, and is an expert at keeping an audience engaged while making sure that the event is running on time.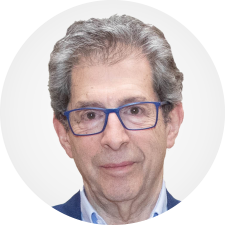 Co-founder Think8 Global Institute, Author, Venture Strategis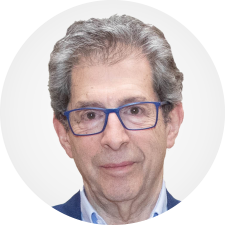 Co-founder Think8 Global Institute, Author, Venture Strategis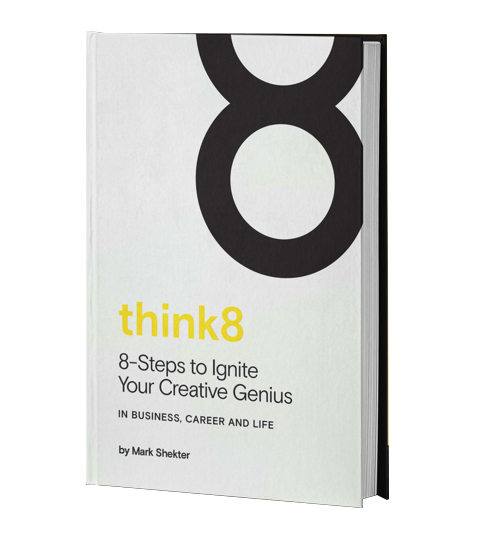 Mark Shekter is recognized as a powerfully original thinker in helping individuals and organizations around the world create meaningful and effective change in the fields of Business, Education, Retail, Technology, Media, Finance, Global Affairs and the Arts.
As Co-founder and CEO of the Think8 Global Institute headquartered in Montreal, Canada, Mark has pioneered an entirely "new think" to ignite collective creativity and focus it towards real and sustainable social, economic and environmental solutions. He has provided his expertise globally to governments, major companies, multi-nationals and not-for-profits generating billions in increased revenue. His innovative methodology has been adopted by university Master's Programs in Management Technology and Entrepreneurship, with thousand around the world trained in this new methodology.
With Mark's background as an internationally acclaimed Hollywood writer-producer, having written for Jim Carrey and Steve Martin, and musical material for Elton John, Ray Charles and others, he brings his unique perspective on the current culture of relentless innovation and market disruption, offering a proven way to boost individual and corporate creativity capacity to be profitable and sustainable.