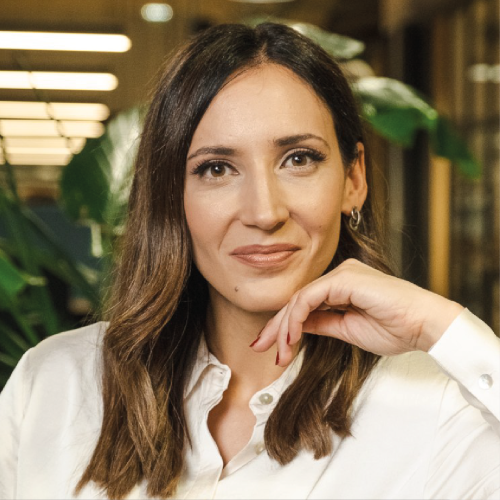 Ines Moura
Certified Executive Vocal Coach | Specializing in Confident Communication for Leaders & Executives
Executive vocal coach with over 12 years of experience training leaders and industry experts (including CEO's, directors, and managers in several industries).
Conducts one-on-one sessions and group training (face to face and online) on the topic of vocal coaching presence and confidence in presentations and public speaking.
Master in vocal coaching from Universitat Autonoma de Barcelona
Certified coach by the international coaching community (ICC), Practitioner of neuro linguistic programming and body language micro expressions.
She is the author of the book "O Poder Secreto Da Vos" (The Secret Power Of Voice) launched in 2018.
Hosts "Your Voice Matters" since 2020
She has worked with executives and professionals from Fortune 500 companies, startups, and non-profit organizations, including Google, Microsoft, Deloitte, Santander, and Novartis.
THE POWER OF VOICE FOR LEADERS
TALK OVERVIEW
Effective communication is critical to success in both personal and professional settings. The way we speak, the tone we use, and the words we choose can have a significant impact on how we are perceived by others. This is why developing strong vocal skills is essential for anyone looking to improve their communication abilities.
A powerful and confident voice can convey authority, credibility, and authenticity, while a weak or uncertain voice can undermine even the most compelling message.
In the "Power of Voice For Leaders" seminar, Inês Moura will explore the importance of vocal skills and how they can be developed in a dynamic and engaging teaching style.
Recent Clients