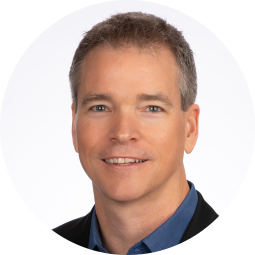 Paul Smith
Author of three Amazon #1 bestsellers, Business storytelling coach
Paul Smith is one of the world's leading experts on organizational storytelling. He's one of Inc. Magazine's Top 100 Leadership Speakers of 2018, a storytelling coach, and author of three Amazon #1 bestsellers: Lead with a Story (now in its 11th printing, and published in 7 languages around the world), Sell with a Story, and The 10 Stories Great Leaders Tell, and his newest book Four Days with Kenny Tedford. He's a former executive at The Procter & Gamble Company and a consultant with Accenture prior to that.
Storytelling for Leaders and Salespeople Inspire People, Build Trust, Grow Your Business
November 15, 2020
TALK OVERVIEW
Storytelling has become one of the most sought-after skills in the business world today. Whether you're trying to set a vision, lead change, sell or market a product, encourage creativity, or inspire the organization, storytelling can help you and your message be more memorable, engaging, and effective. In this Virtual Seminar, bestselling author and corporate storytelling coach Paul Smith walks you through the elements of a compelling story. Learn what stories you need to tell, the structure of a well-told story, the questions your story needs to answer, how to emotionally engage your audience, and techniques to create a surprise ending.
KEY OUTCOMES
Identify the 10 stories great leaders tell and the 25 most useful sales and marketing stories
Recognize the 6 attributes of a story that other forms of communication don't have
Explain why storytelling works so well as a communication tool
Use the 8 questions stories should answer to structure a story
Avoid the 3 most common mistakes in storytelling
Apply 3 techniques to create more emotional engagement in stories
Create a surprise ending in a story to make it more memorable
Recent Clients